Grandparent and Kinship Support Group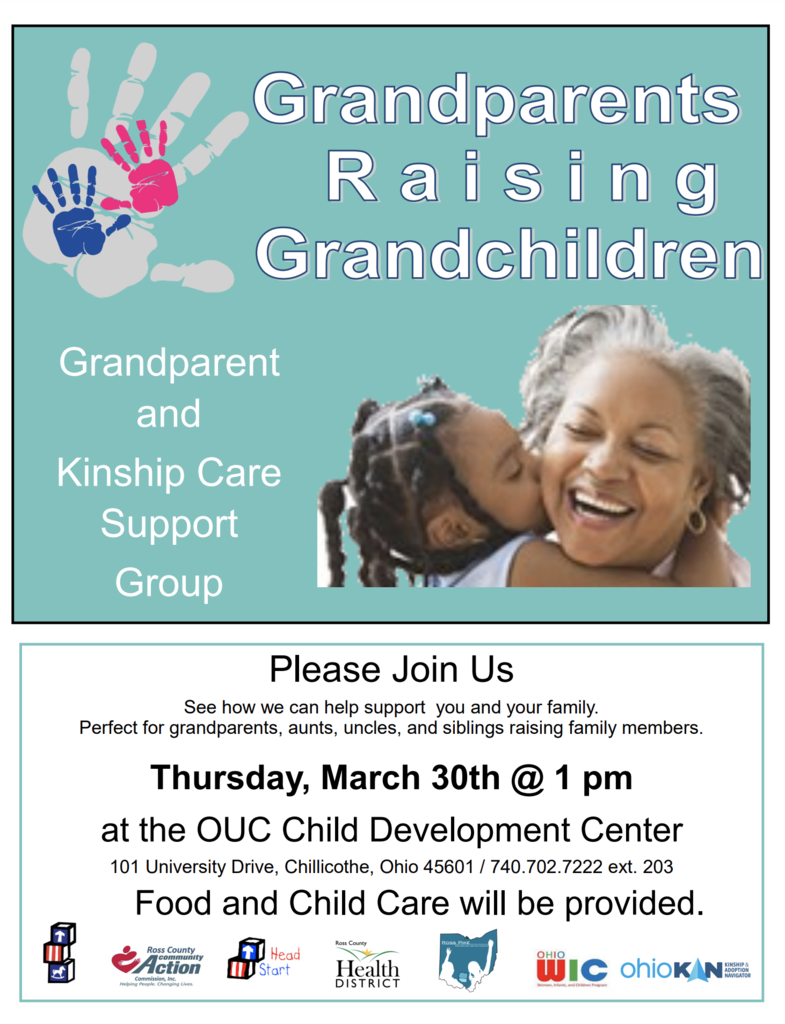 Huntington Local Schools Spring Portrait Day - April 5th!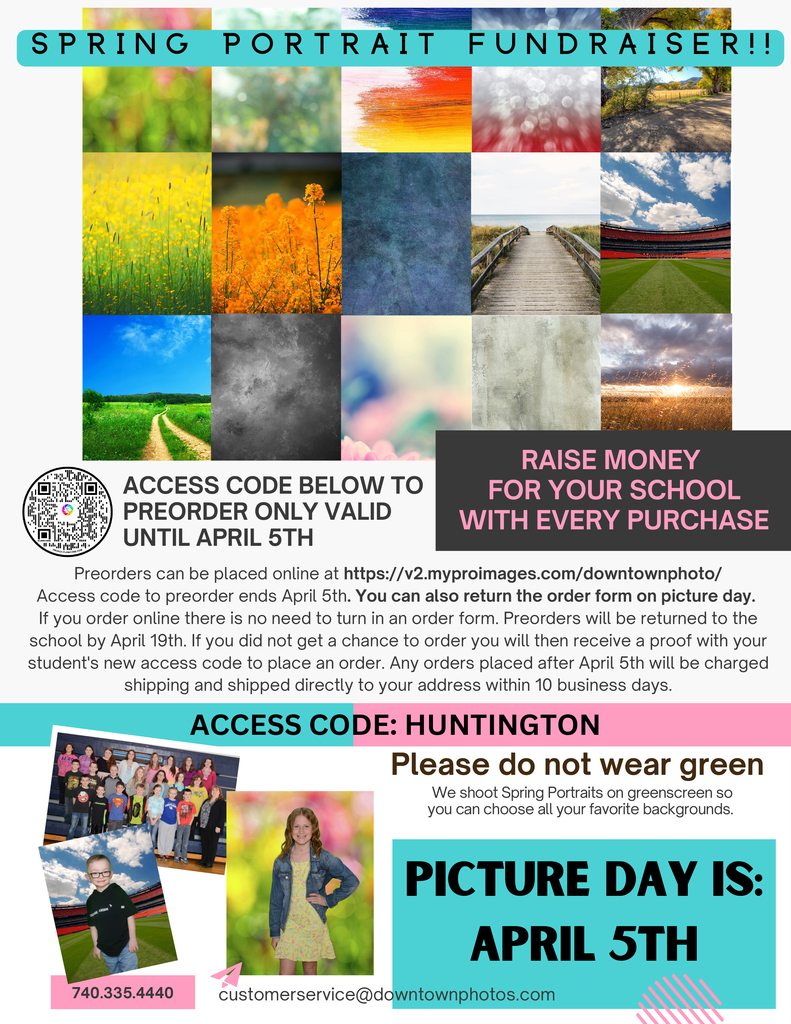 Huntington Board of Education approved the 2023-2024 calendar at the March Board Meeting. Calendar can be found here:
https://5il.co/1qs5m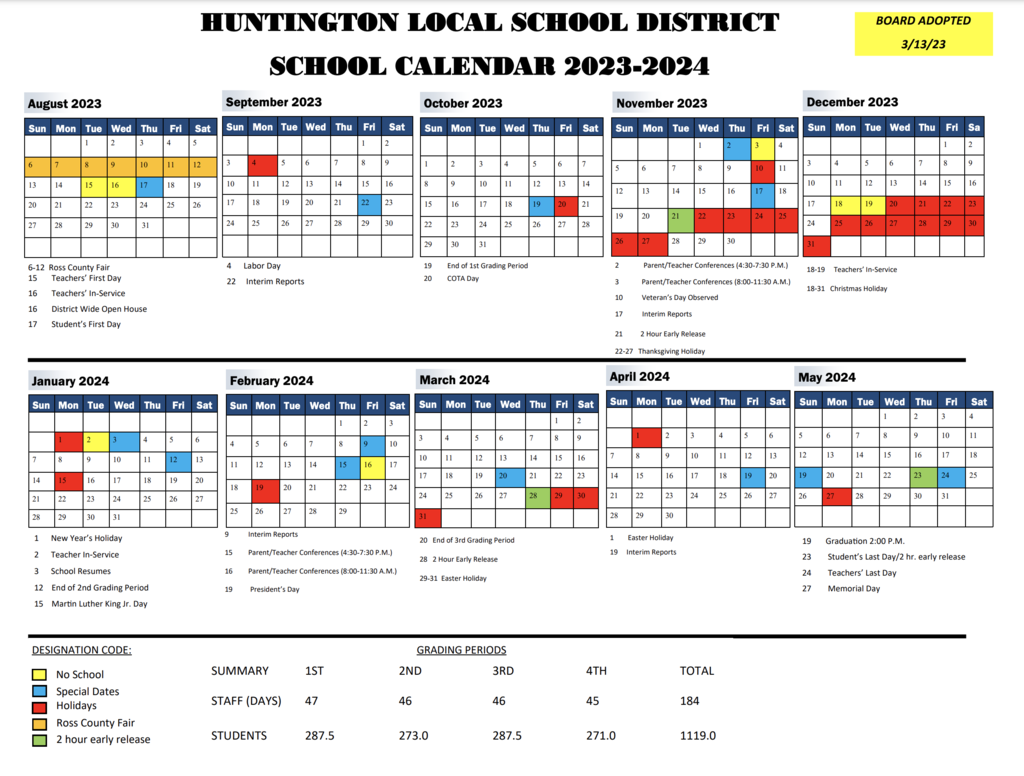 Due to icy road conditions Huntington Local Schools will be closed today, Tuesday, March 14th.

Huntington Local Schools will be operating on a two hour delay today, Tuesday, March 14th.

Huntington Local Schools are so thankful for our Social Worker, Mrs. Klupenger!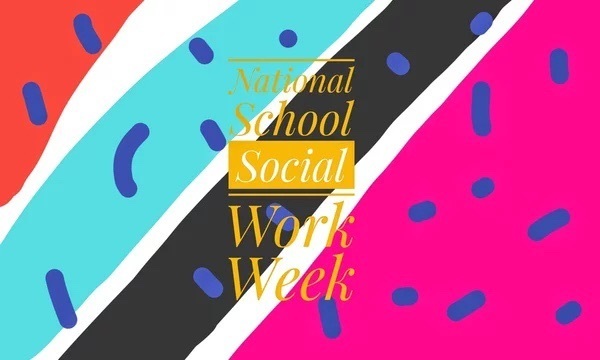 Huntington Local Schools, in collaboration with Nationwide Children's Hospital, is providing a training for the 8th and 11th grades called Signs of Suicide. This will take place over two days, March 15th and 16th. The Signs of Suicide® Prevention Program (SOS) is a school-based suicide prevention program supported by SAMHSA. The goal of the curriculum is to prevent and reduce suicidal behavior by expanding the safety net for students experiencing mental and emotional distress. You can find a link to an optional caregiver zoom meeting here:
https://5il.co/1qbj5
Please reach out to Alyse Klupenger, District Social Worker, with any questions.

Th!nk21 Third and Fourth Grade Family Night was a success! Kudos to Mrs. Cox, Mrs. Nusbaum and all the students!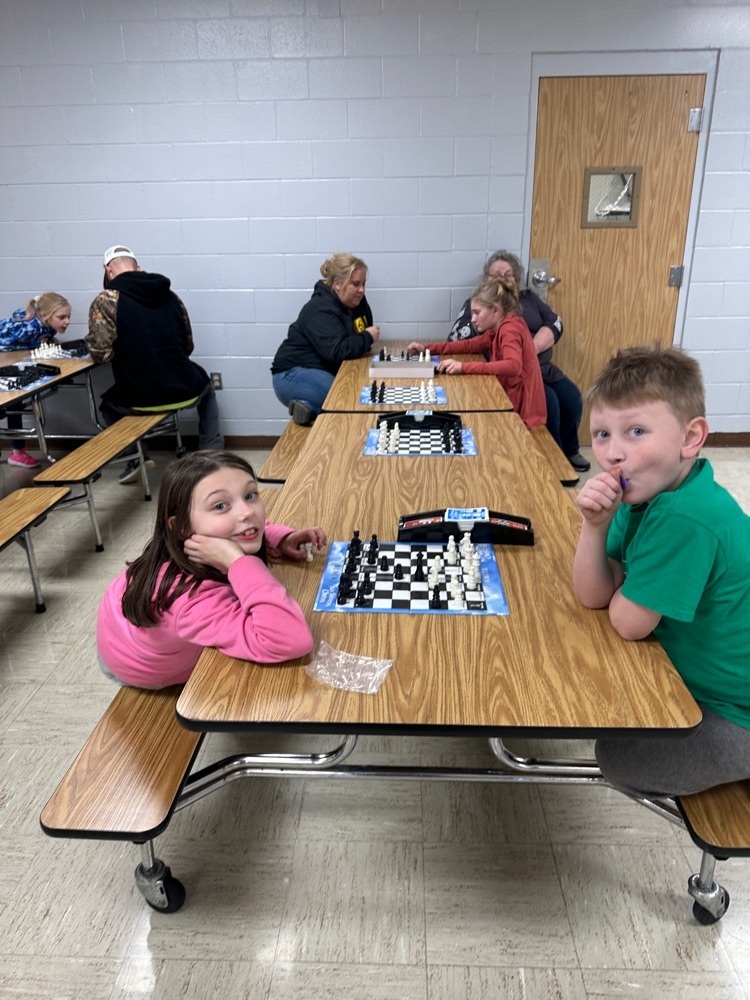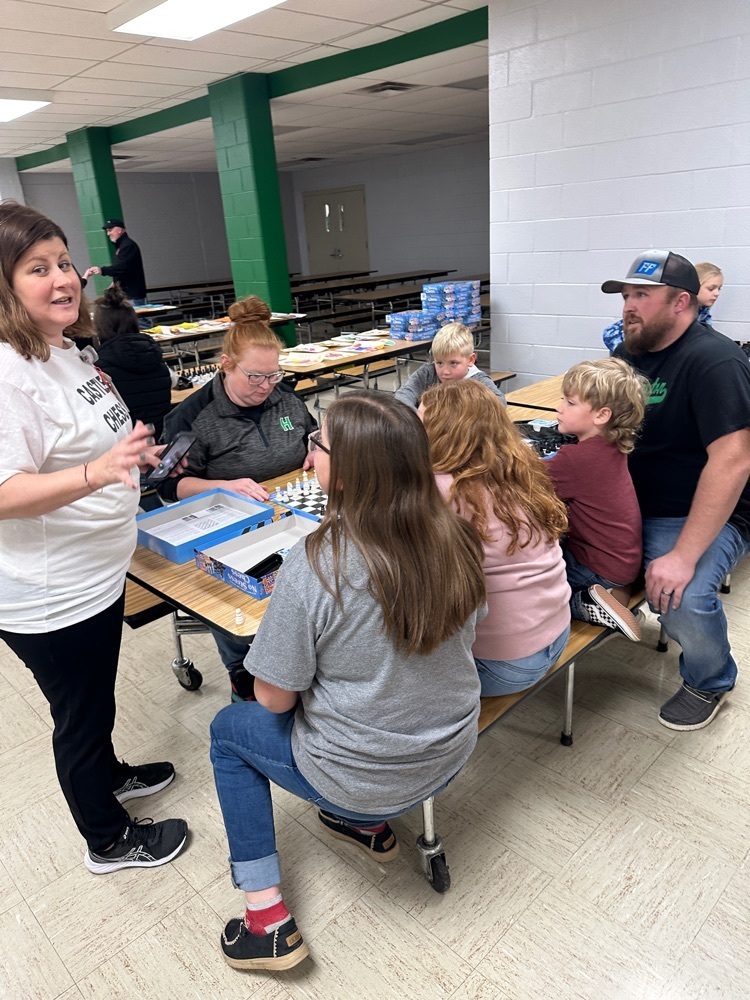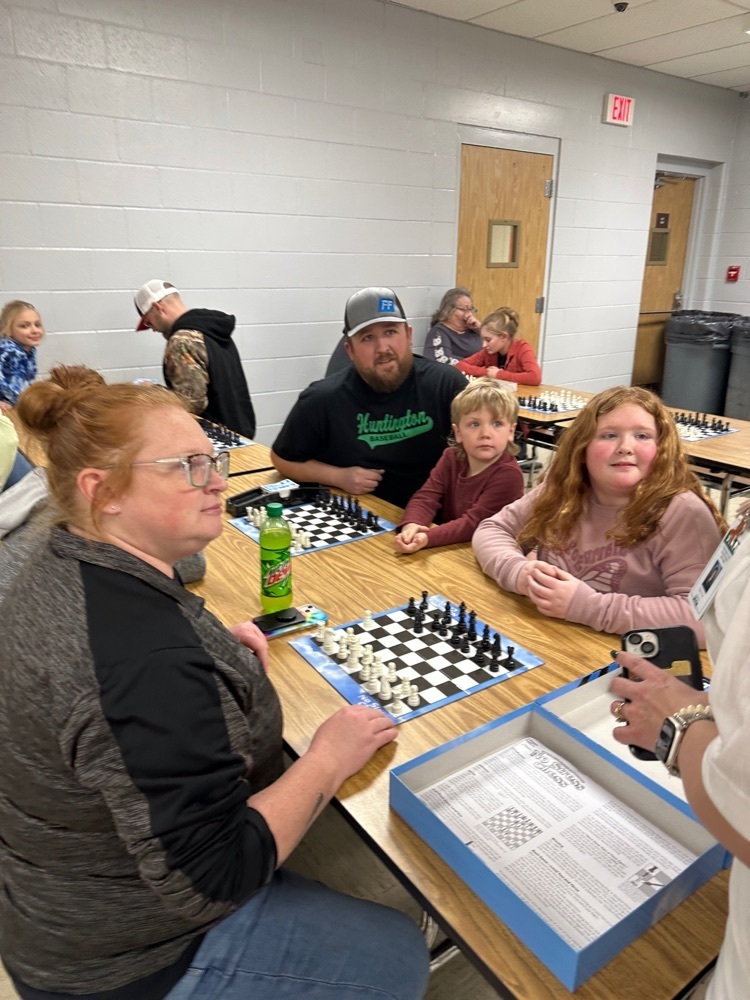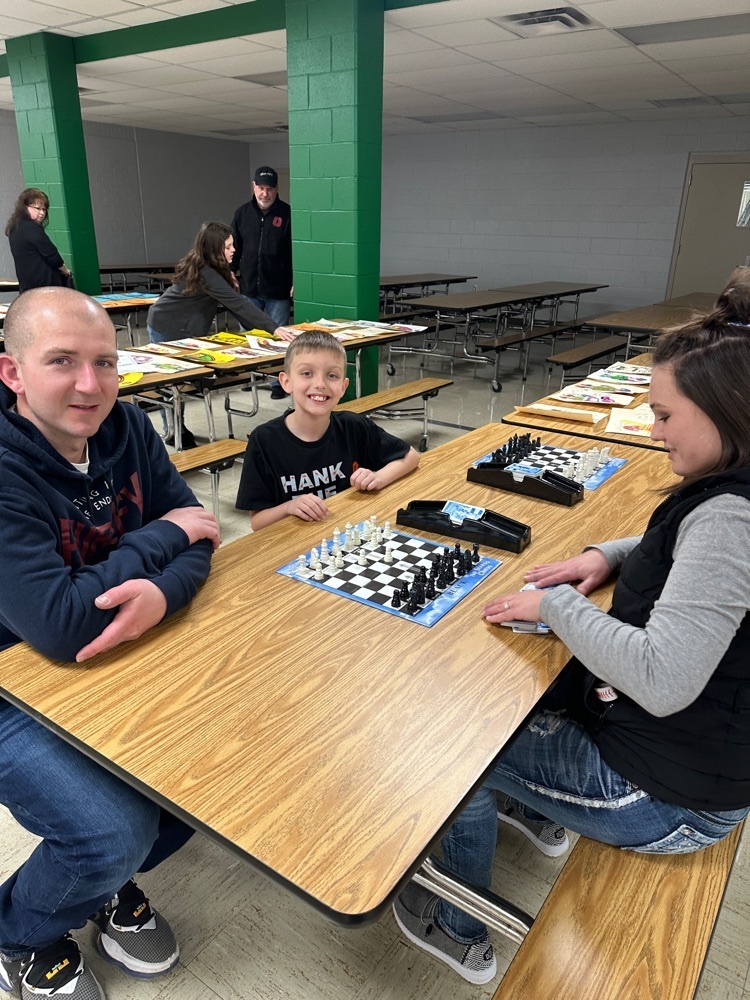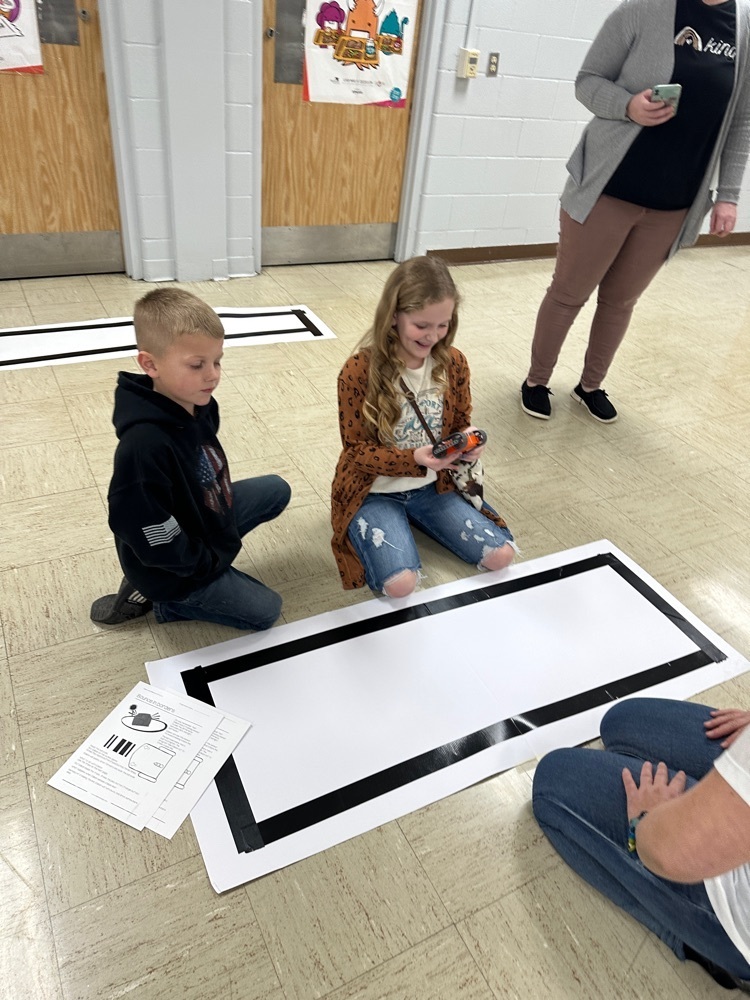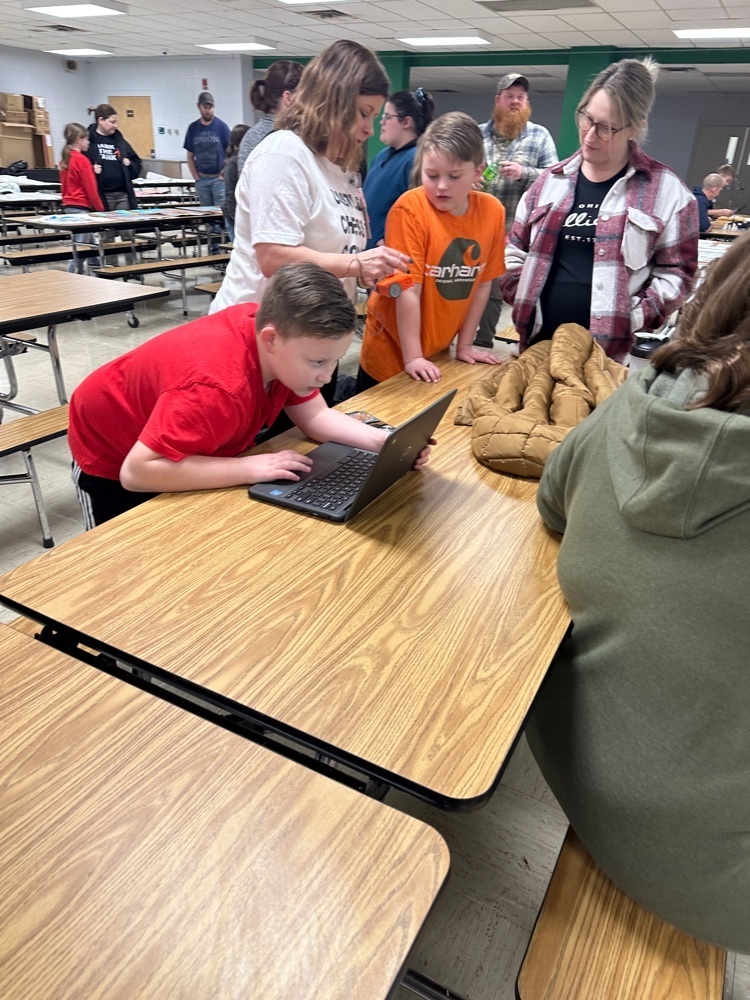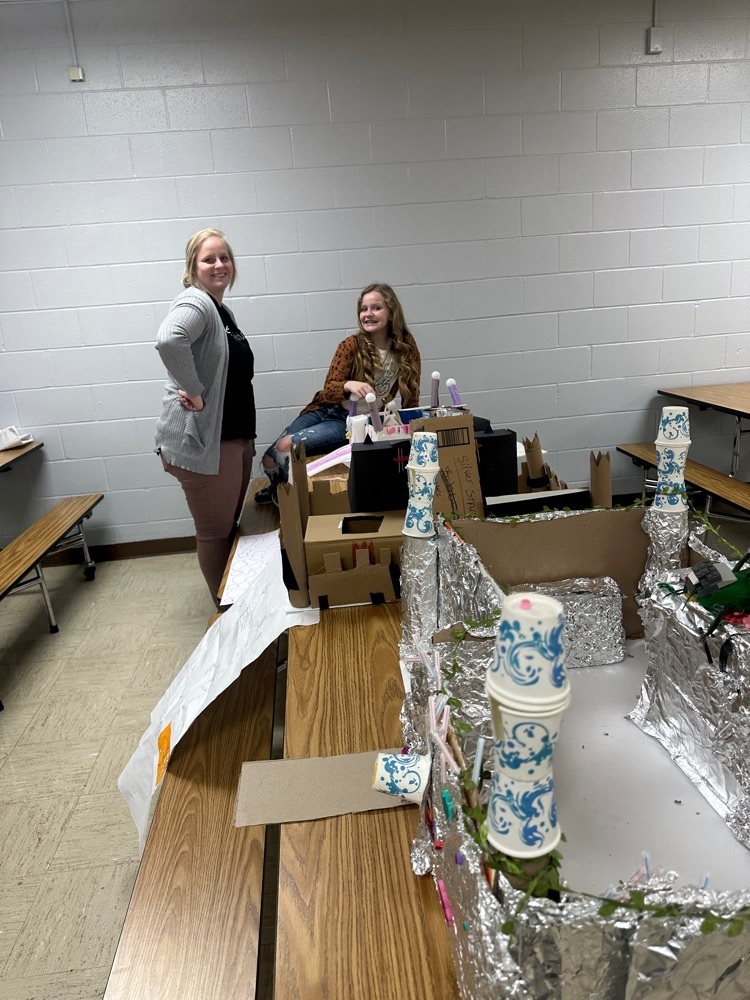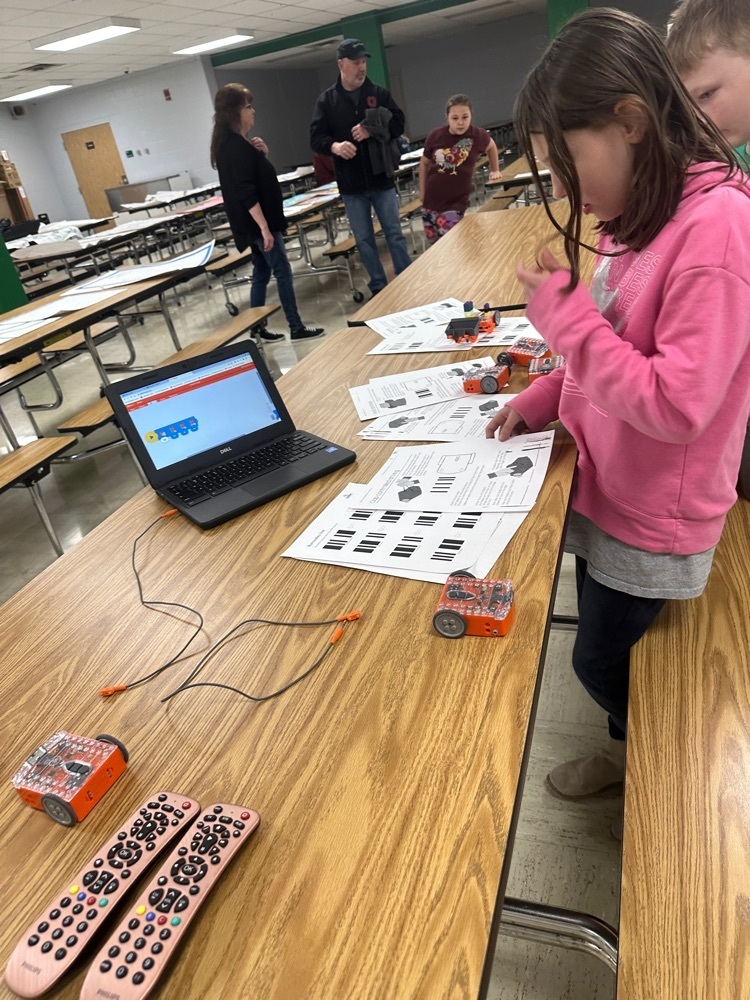 Huntington Local Schools would like to honor the life of Ray Pryor. His commitment to the military, his numerous contributions as a veteran and for the veterans of Huntington Township and all of Ross County left a mark on our community. Ray also served as a member of the Ohio House of Representatives working to bring good to our area. Please see the attached obituary link for further information and accomplishments.
https://www.warefh.com/obituary/Ray-Pryor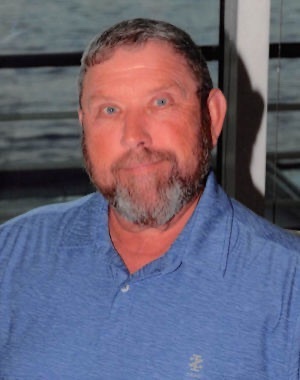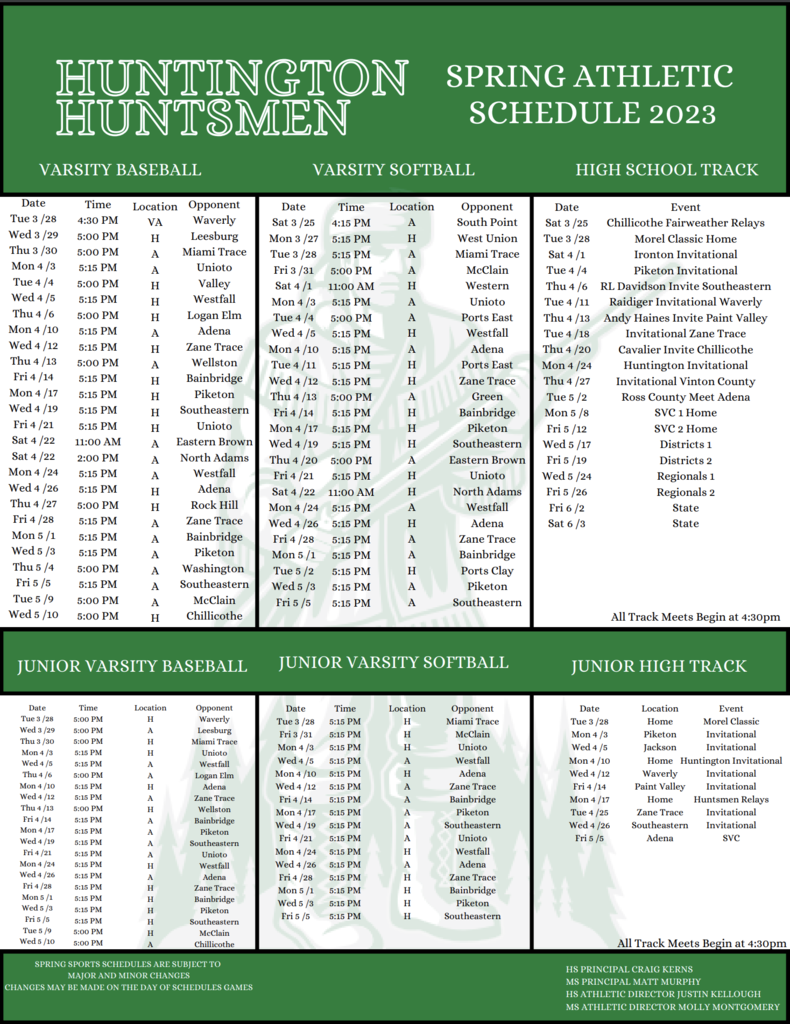 Huntington Local Schools would like to congratulate Mrs. Cheryl Gibson on being recognized as an Outstanding Educator. Mrs. Gibson was recognized at the Coalition of Rural and Appalachian Schools Awards Luncheon. CORAS serves 110 districts over 32 counties in Appalachia.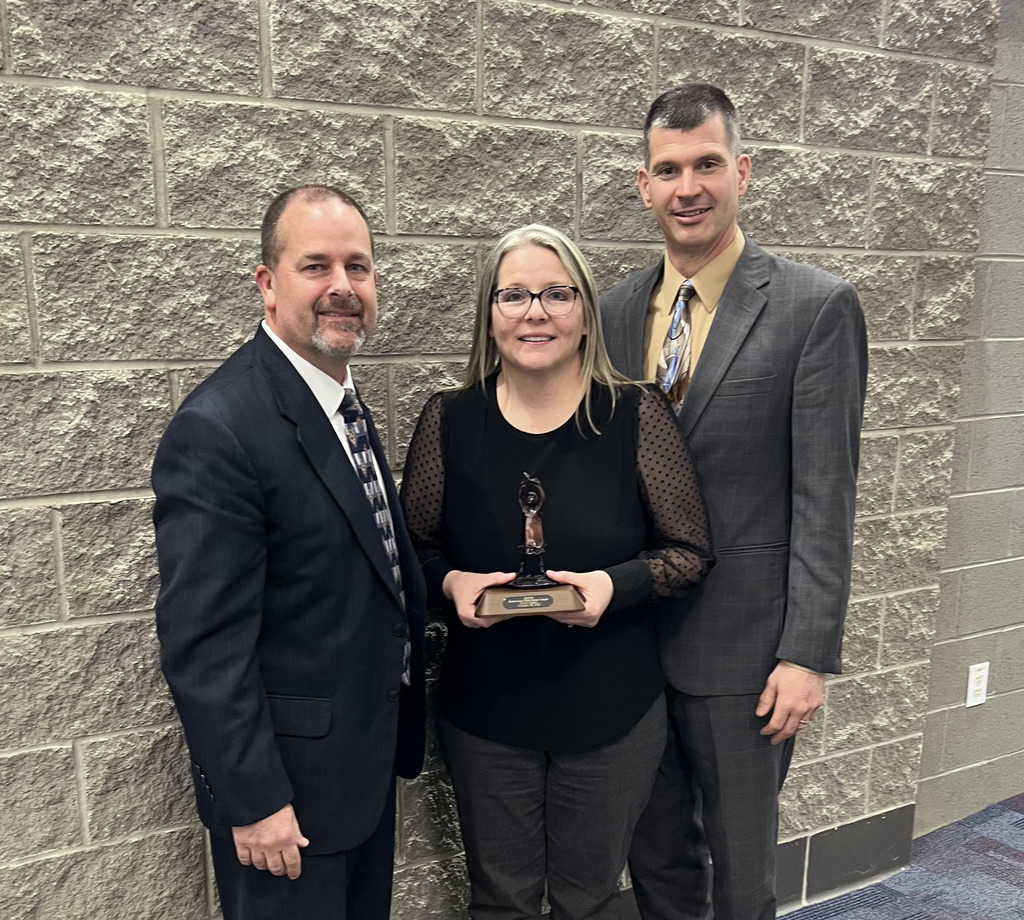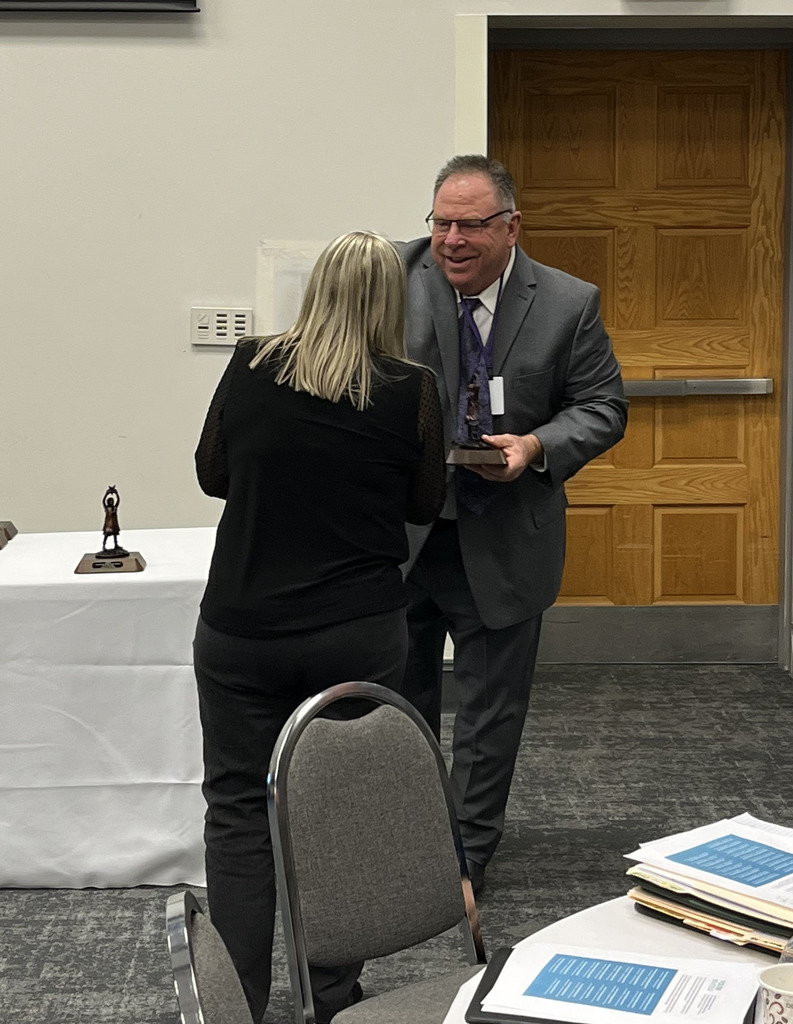 Huntington Local Schools will be closed on Monday, February 20th in observance of President's Day.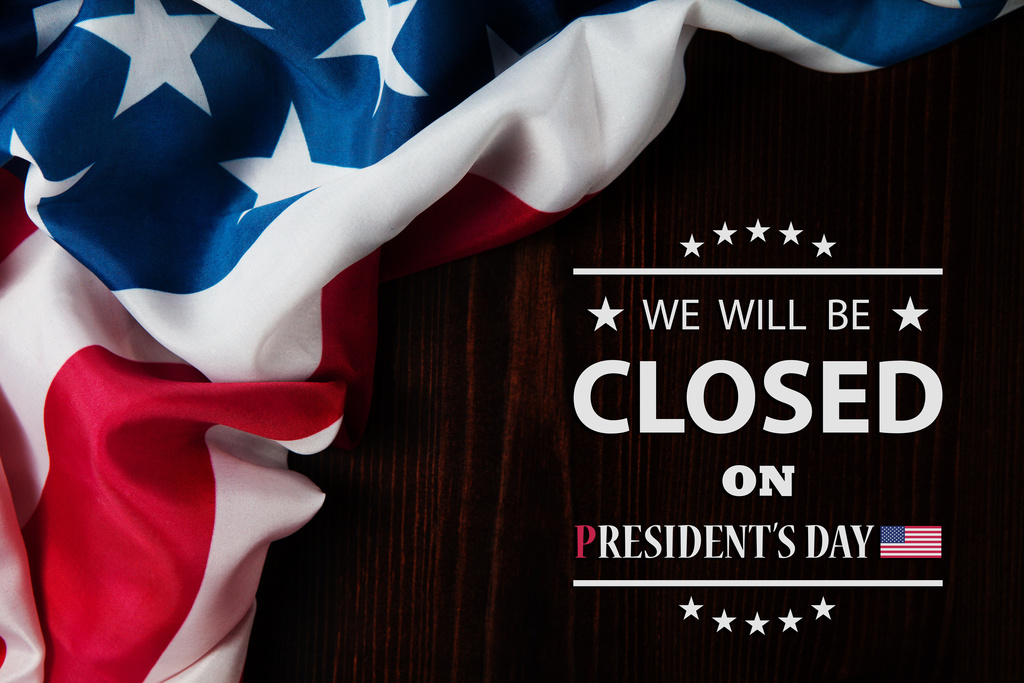 Please see the attached Job Posting for Grounds Keeper/Assistant Supervisor. Posting expires February 24, 2023.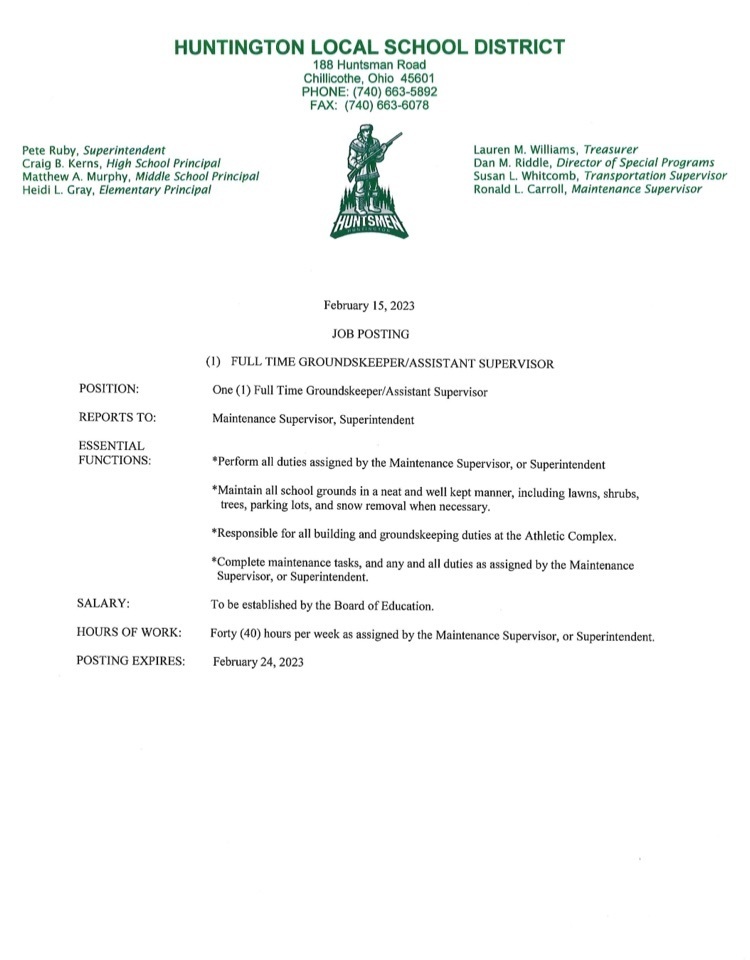 Huntington Tech team is learning and gathering tools to help our students grow at the Ohio Educational Technology Conference! #OETC23

Due to the strong winds and trees being down in some areas, buses may take longer to drop off students this evening.

Thursdays are HANK Day! Tomorrow wear orange or your Hank the Tank shirt in support of Hank!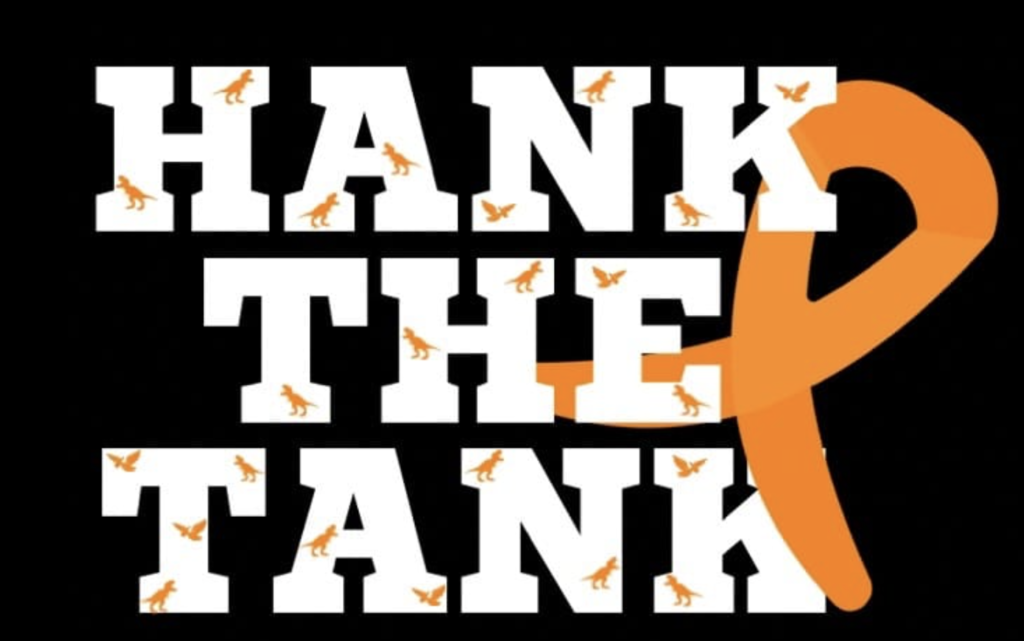 It's School Counselor Week! Huntington is blessed with amazing counselors in every building! We appreciate you - Sarah Kohls, Anita Rogers and Julie Oates!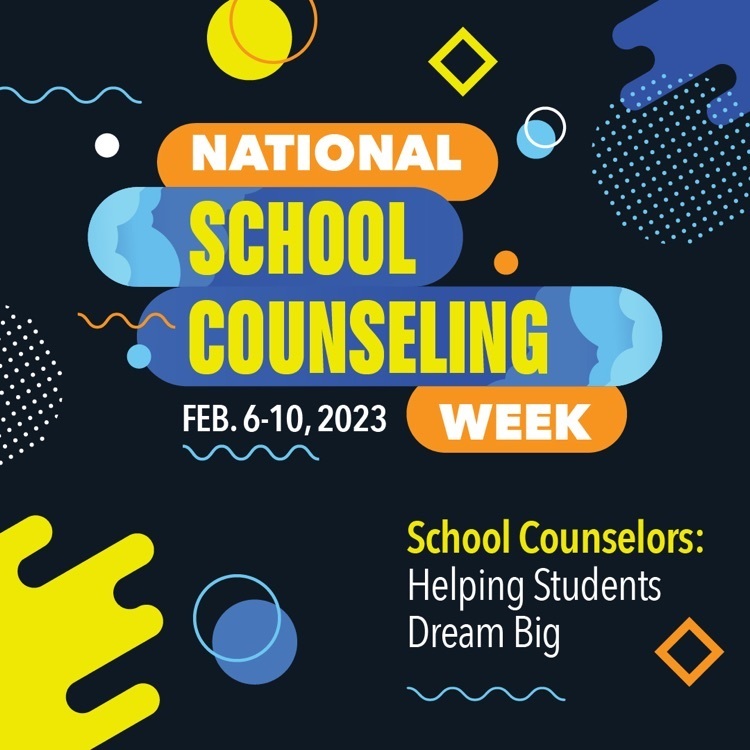 Huntington Little League Baseball LAST sign up today 12-2pm HS Lobby No late sign ups. If you can't make it, message them on Facebook before 2pm today.

HUNTINGTON LOCAL SCHOOL DISTRICT - INVITATION TO BID Sealed bids will be received by the Huntington Local School District for the following: Bus 15 - 2006 Thomas 77 passenger school bus 161,913 miles Minimum bid: $500.00 Bus 23 - 2008 Thomas 66 passenger school bus with wheelchair lift 211,361 miles Minimum bid: $500.00 Bids shall be enclosed in a sealed envelope addressed to: Huntington Local School District Attn: Lauren Williams, Treasurer 188 Huntsman Road Chillicothe, Ohio 45601 Bids will be received until 4:00 P.M. on February 17, 2023. Bids shall contain name, address, and phone number. Bids received late or with missing information will not be considered. The Board of Education reserves the right to reject any and all bids. Winning bidder will be notified by phone. For more information, or to view the buses, contact Susan Whitcomb or Terry Stratton at: 740-663-2043 Downloadable document available here:
https://5il.co/1of6l

Huntington Local Schools are closed today, Tuesday, January 31st.