Huntington Local Schools Spring Portrait Day - April 5th!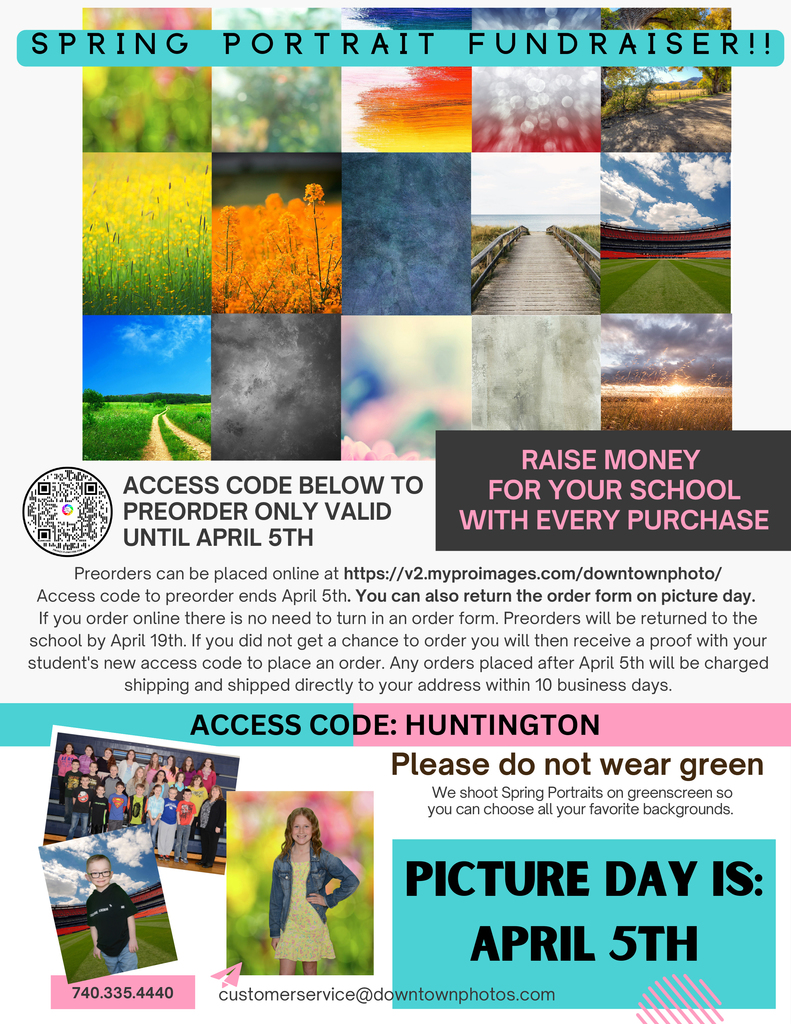 Spring Sports Picture Day Information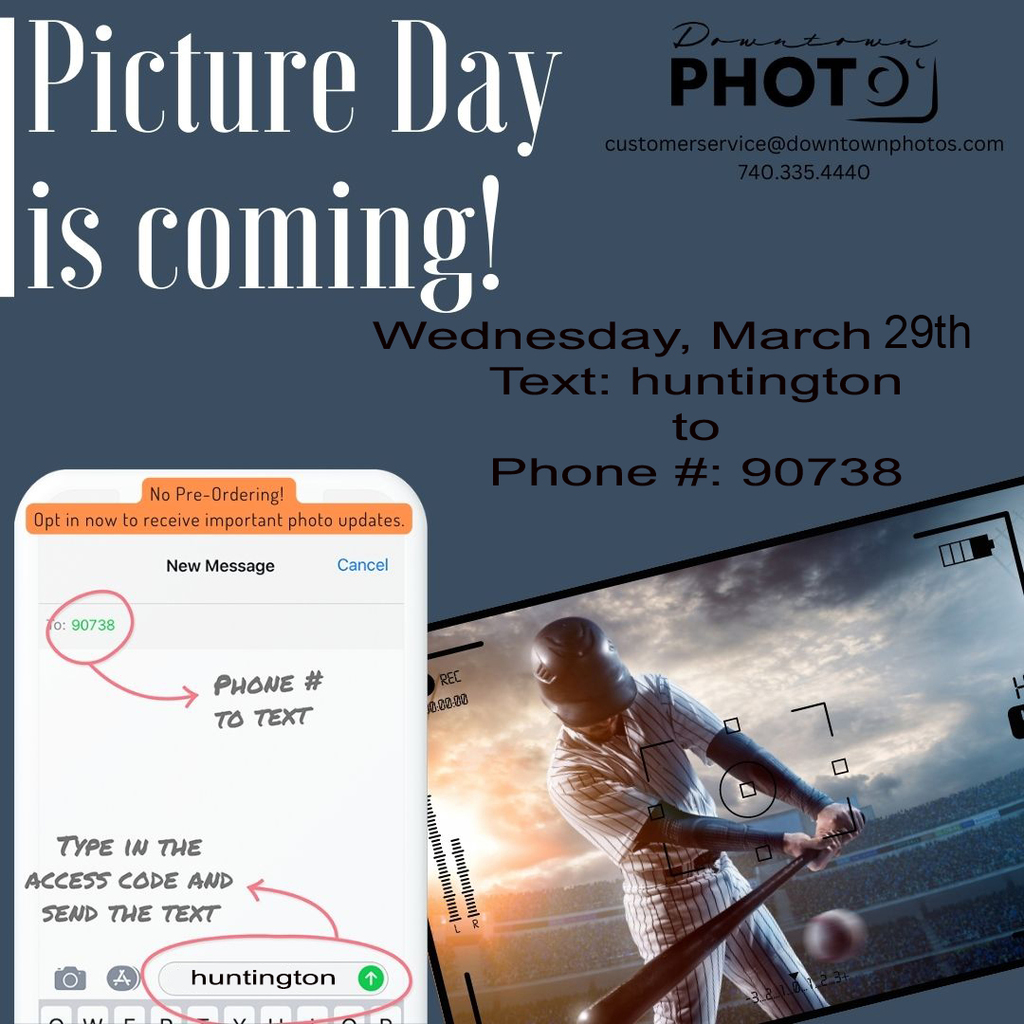 Huntington High School Drama Club Presents.....Cinderstein! March 16th & 17th 7:00 pm Ohio University-Chillicothe Theatre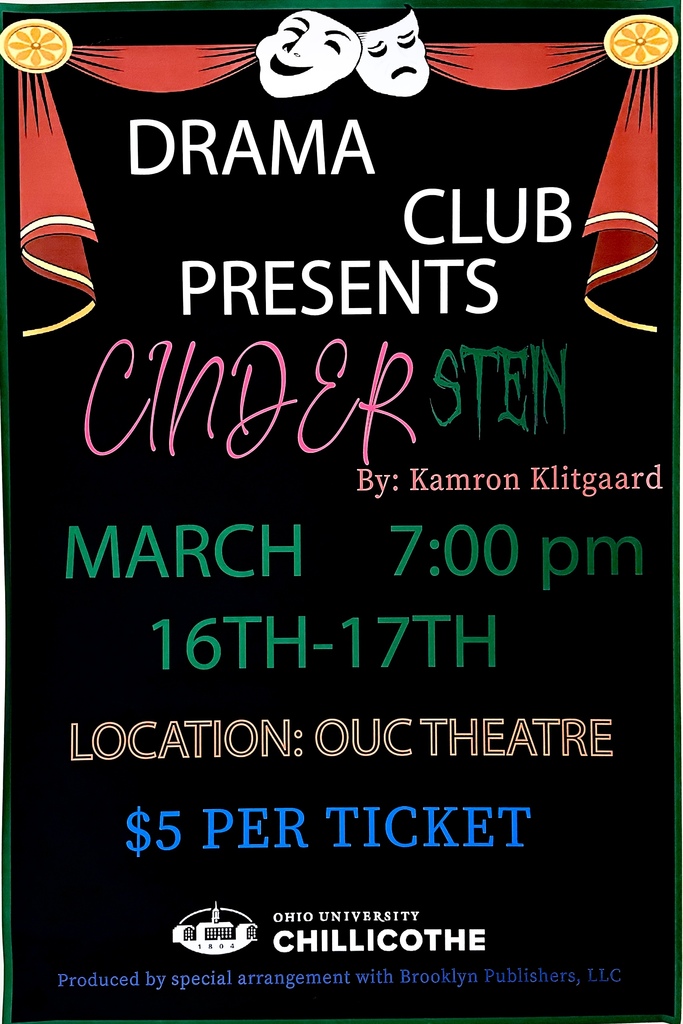 Huntington Board of Education approved the 2023-2024 calendar at the March Board Meeting. Calendar can be found here:
https://5il.co/1qs5m

Huntington Local Schools will be operating on a two hour delay today, Tuesday, March 14th.

Huntington Local Schools, in collaboration with Nationwide Children's Hospital, is providing a training for the 8th and 11th grades called Signs of Suicide. This will take place over two days, March 15th and 16th. The Signs of Suicide® Prevention Program (SOS) is a school-based suicide prevention program supported by SAMHSA. The goal of the curriculum is to prevent and reduce suicidal behavior by expanding the safety net for students experiencing mental and emotional distress. You can find a link to an optional caregiver zoom meeting here:
https://5il.co/1qbj5
Please reach out to Alyse Klupenger, District Social Worker, with any questions.

Great job to our HS students that competed in the Science Quiz Bowl at Shawnee State on Friday, March 3. There were 26 teams competing. One of our teams finished in the top 16 and the other finished in the top 8.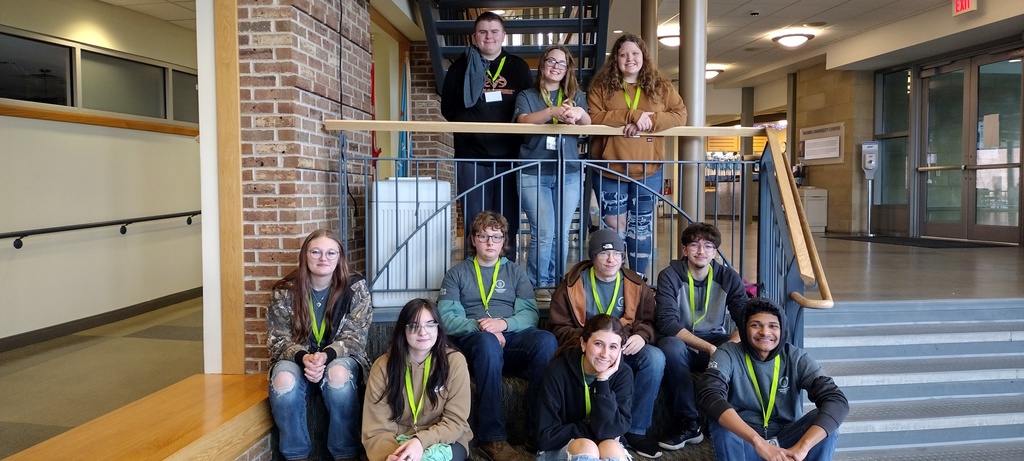 Good luck to Eli Ward, Mavrick Smith, Morgan Breniser, and Jesse Lett Jr. today and tomorrow at the OHSAA district wrestling match. Go Green!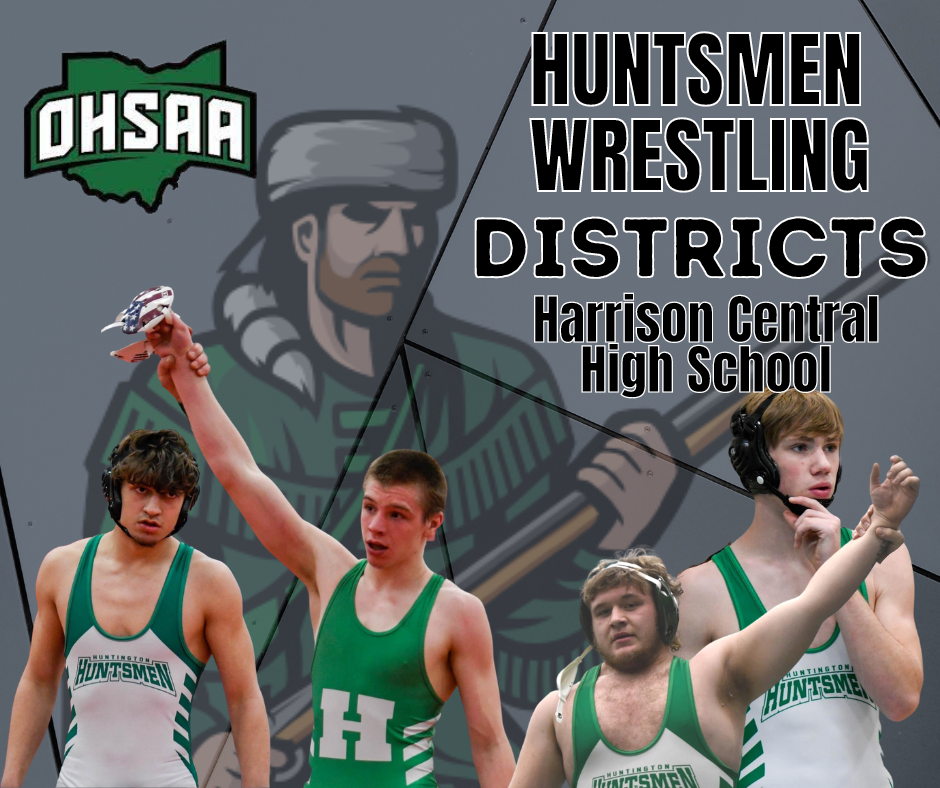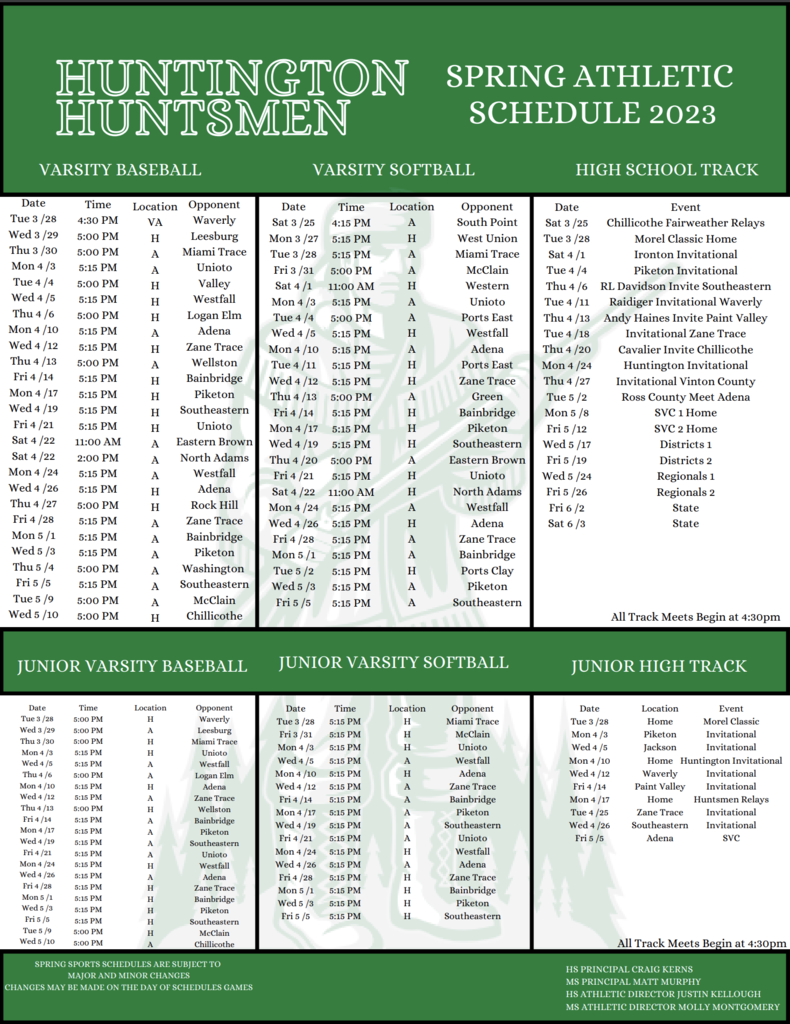 Huntington High School Digital Arts Class and Science Club teamed up to show us how and what to recycle at Huntington Local Schools.
https://youtu.be/SfvskvKvOlc

Sectional Semi-Final Basketball Tonight Go Green!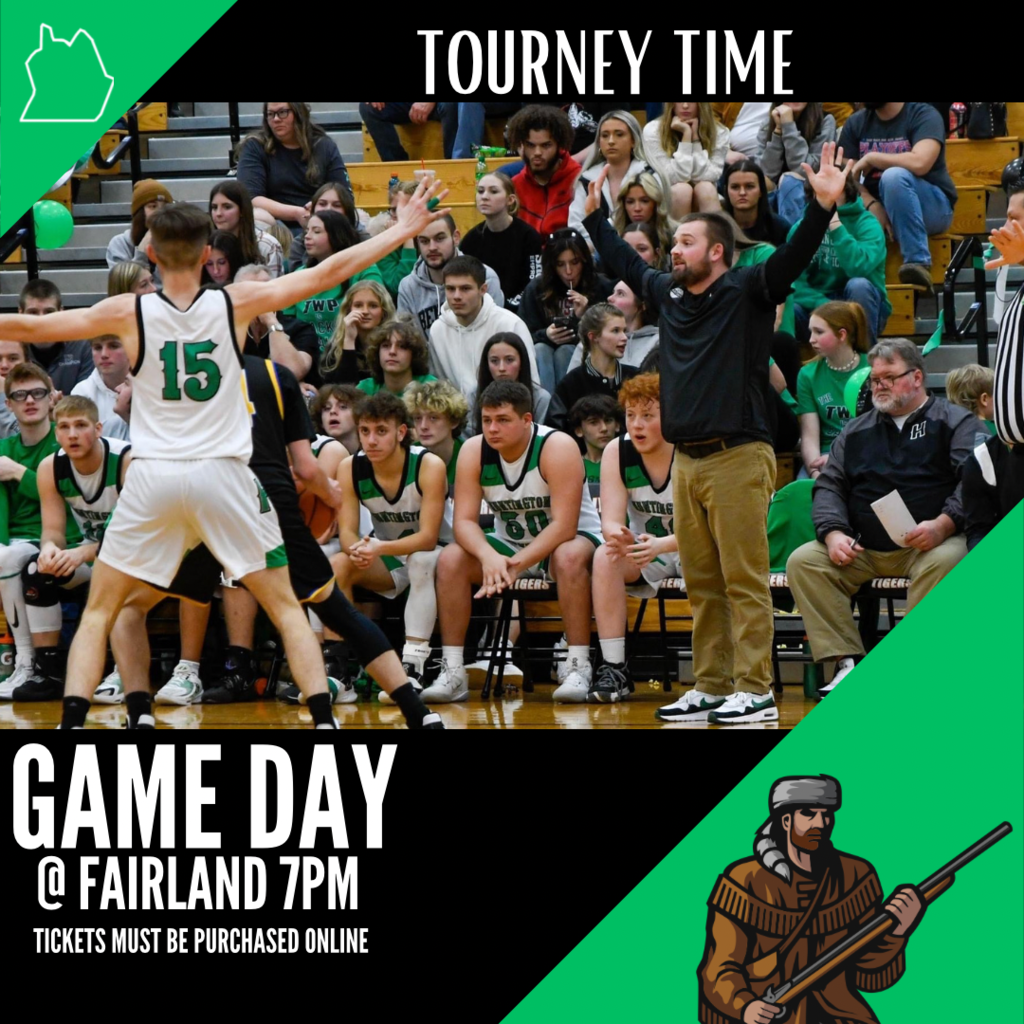 Our boys basketball team travels to Fairland tomorrow for a sectional semi-final game. All tickets must be purchased online at OHSAA.org/tickets Go Green!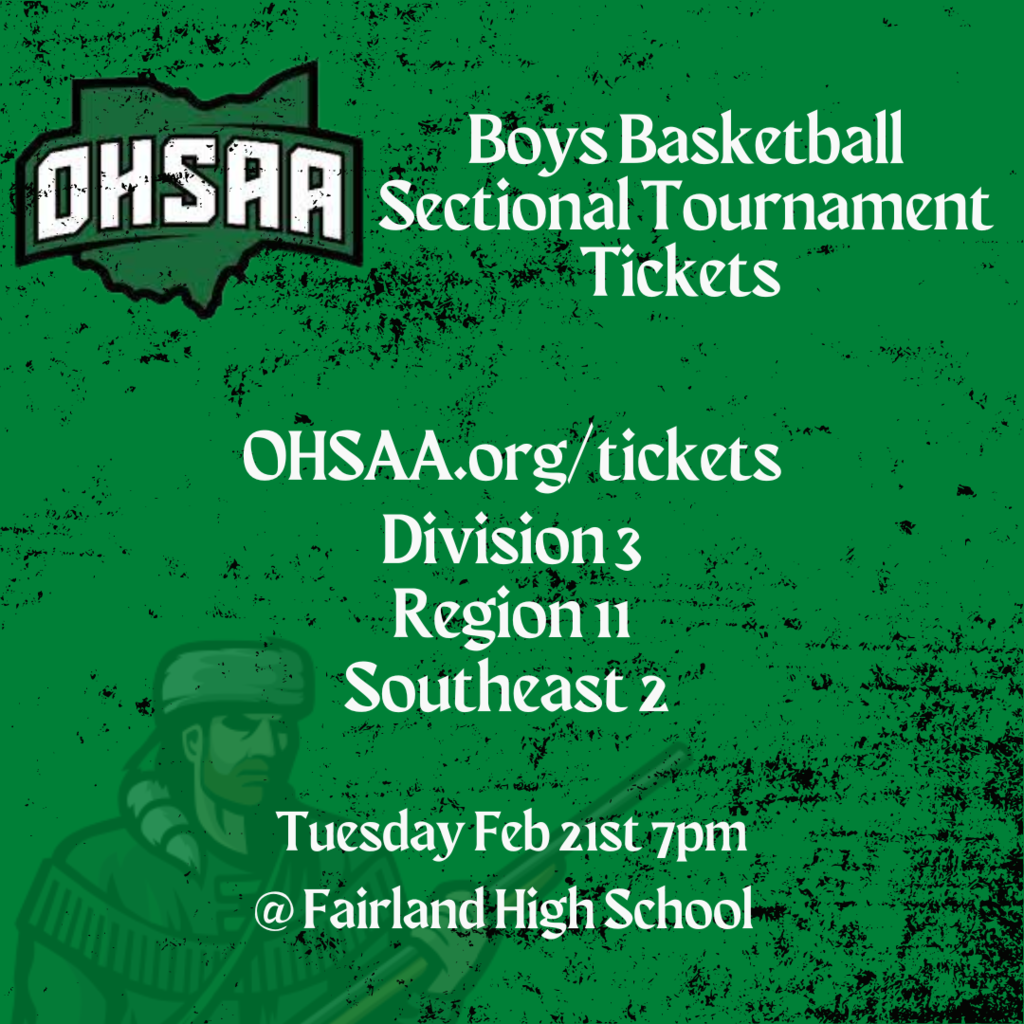 Huntington Local Schools will be closed on Monday, February 20th in observance of President's Day.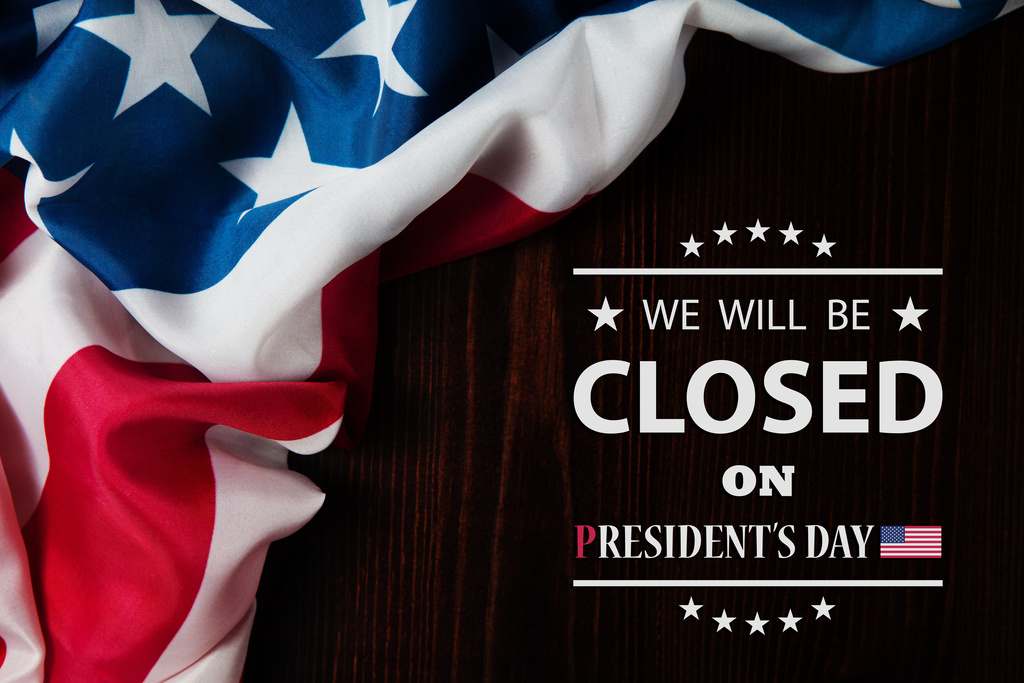 Tomorrow the Lady Huntsmen travel to Leesburg Fairfield for a sectional championship game. Tickets must be purchased online! Go Green, TWP.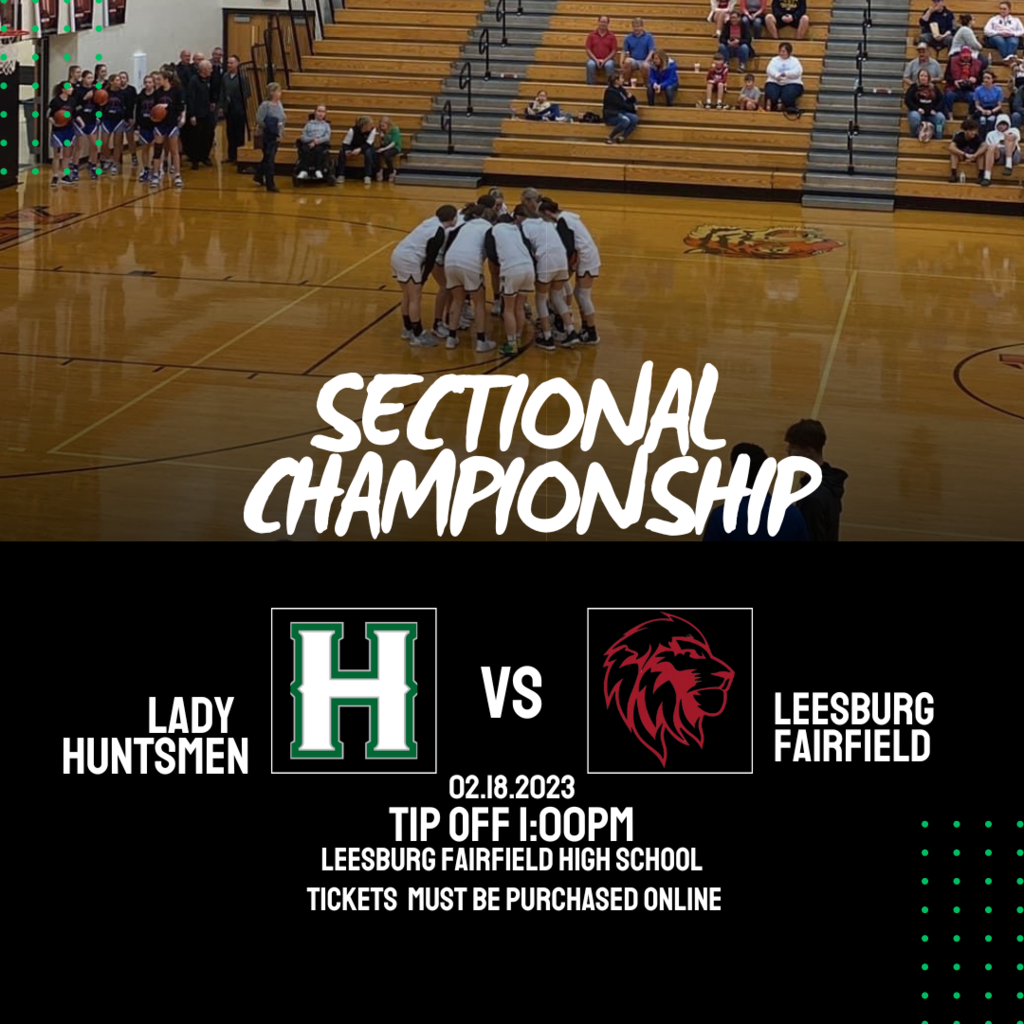 All tickets must be purchased online, tickets will not be sold at the door. Go Green!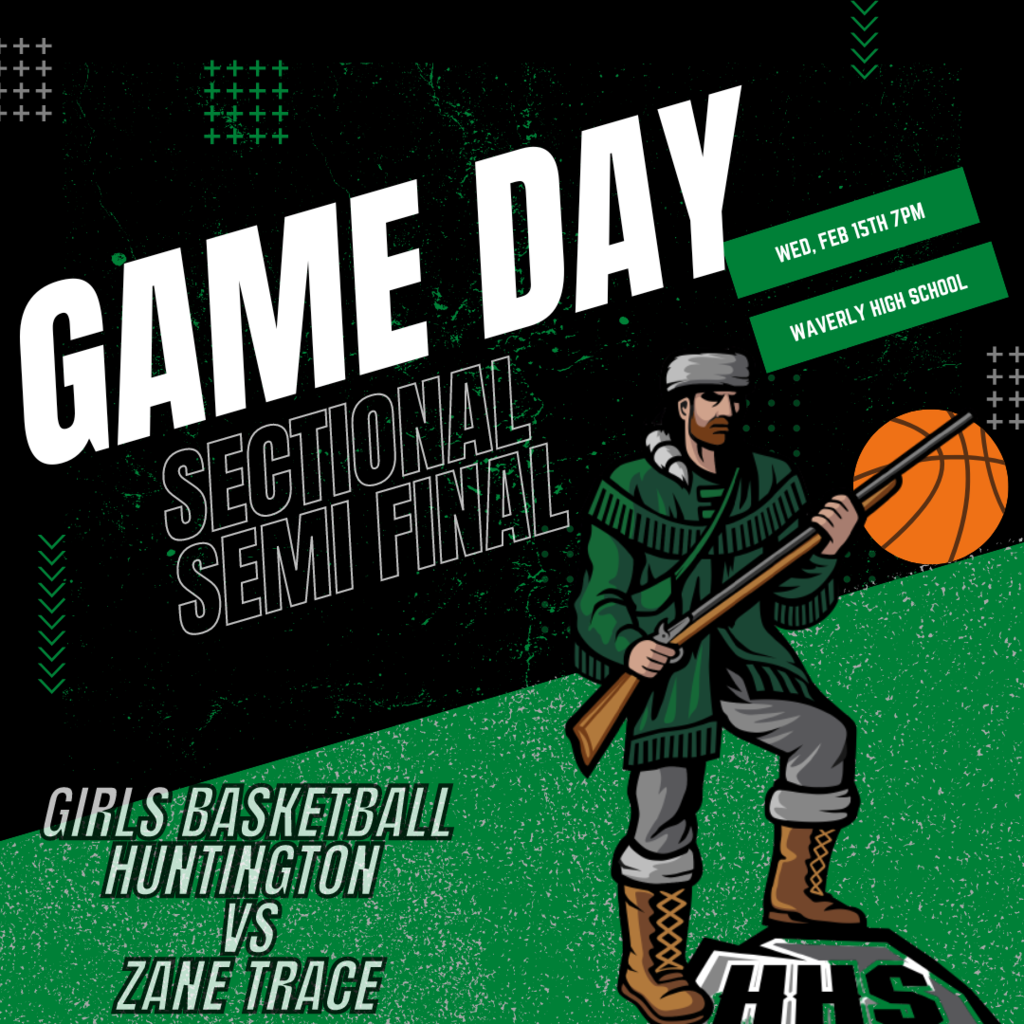 The Huntington Athletic Department Administration and Board of Education would like to introduce the 14th head football coach in Huntington history Clay Beeler. Go Green!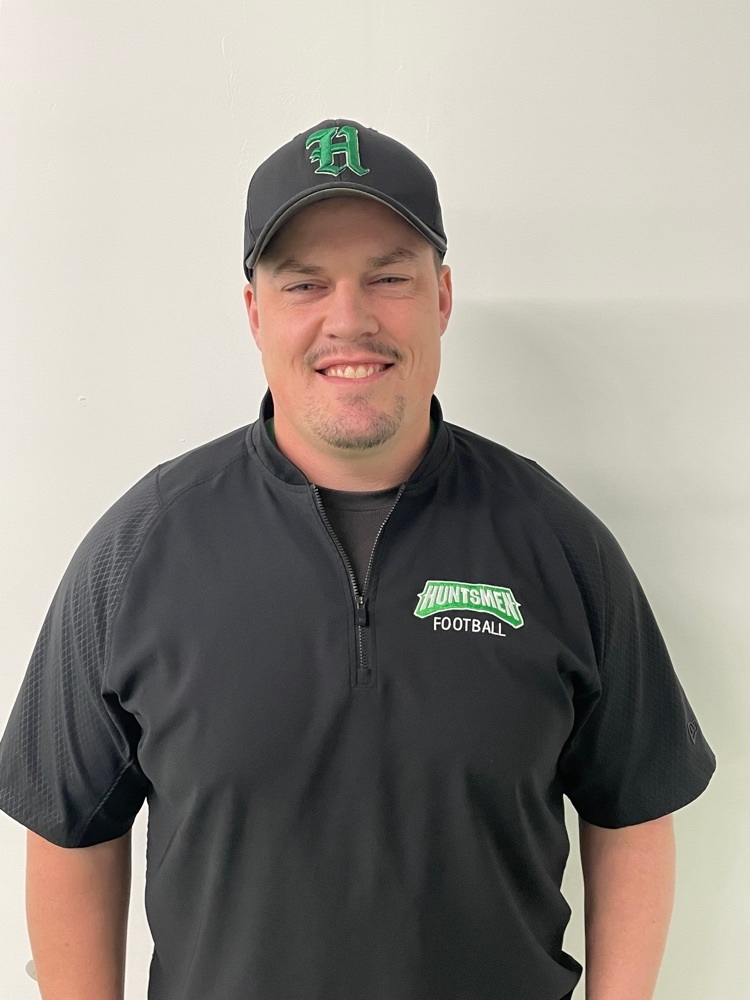 SVC Basketball Tonight Go Green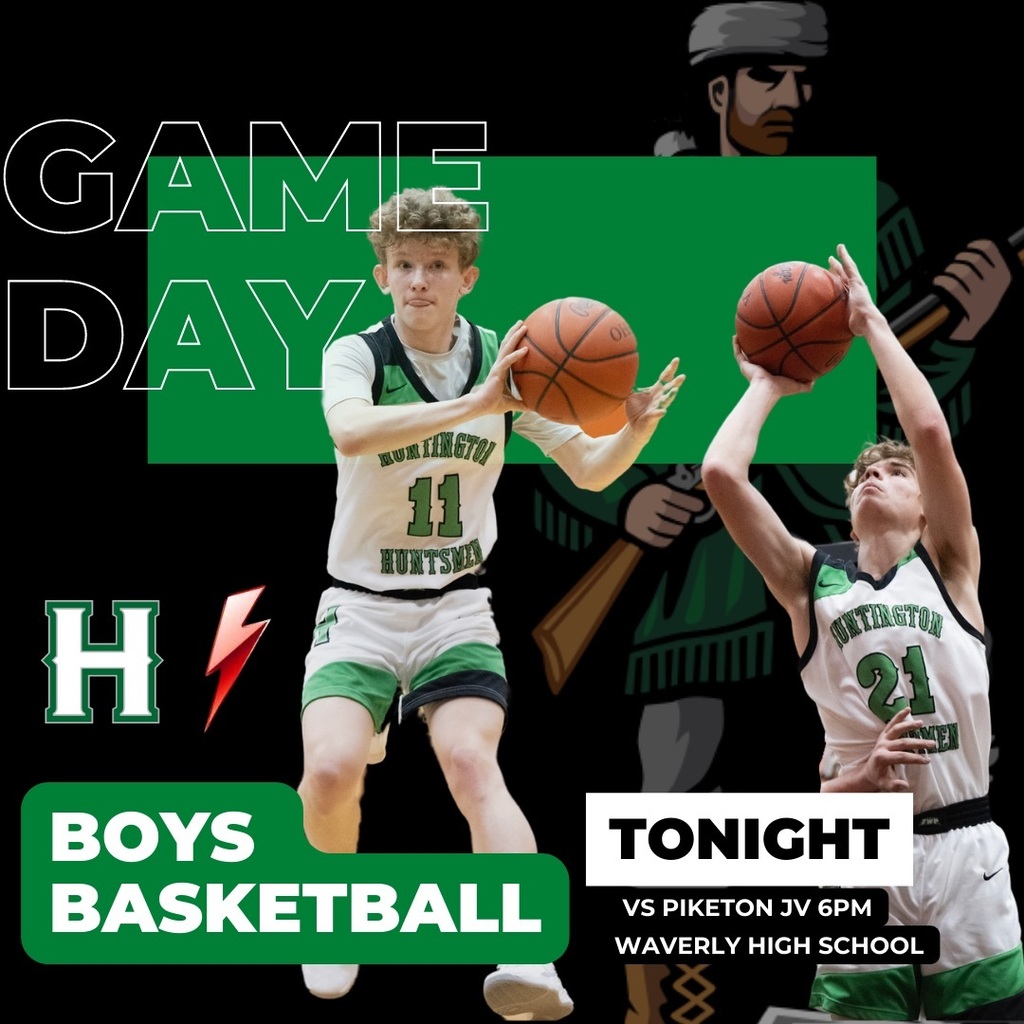 Boys Basketball Sectional Tournament Information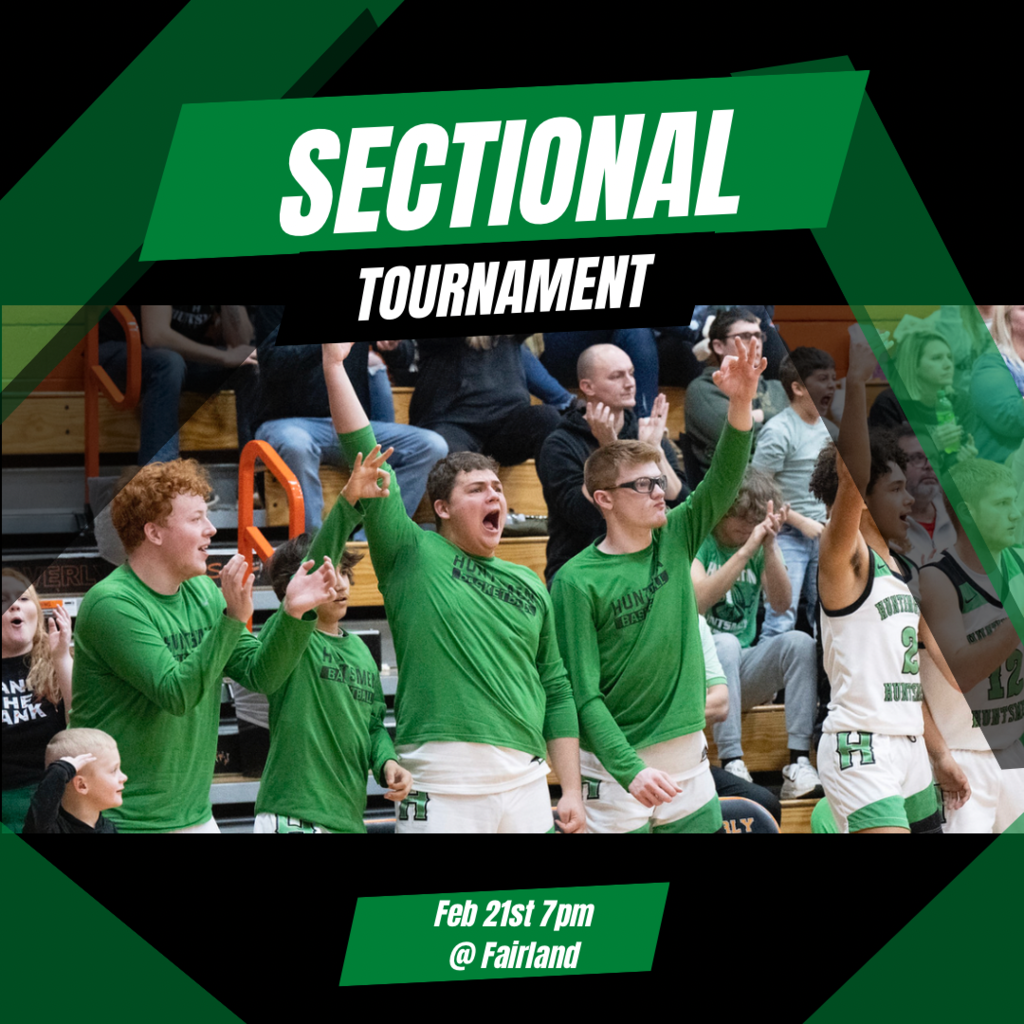 It's School Counselor Week! Huntington is blessed with amazing counselors in every building! We appreciate you - Sarah Kohls, Anita Rogers and Julie Oates!