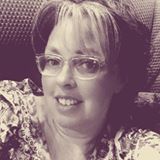 Honoring Mrs. Jordan
Heidi Gray
Friday, December 06, 2019
Christy Jordan was the most determined woman I have ever met. She was determined to do her best, be the best, live her very best life. Her spirit was inspirational. She inspired her students, her colleagues, she inspired our whole community.
Our staff had the opportunity to gather and share stories about Christy. There were stories about her "yard-saling", always looking for a bargain. Stories about her crafting and crocheting, some even wore the gifts she had thoughtfully made for them. Christy told me Andrew and Matthew suggested that she and I start coordinating our trips to Hobby Lobby since we both liked crafting so much. There were stories about how proud she was of her family, doing her best to not miss ball games or meets regardless of how she was feeling. There were stories about her organizational and planning skills - even this year she planned and secured funding for two field trips for the fourth graders! And most of all were the numerous stories about how Christy shared scripture, prayers and her faith in God with those around her. We're all certain that the Streets of Gold now have a little pink added to them.
I doubt we will ever encounter a courage as great as Christy's. May every Huntsman forever remember the lessons she taught us about life, love and possessing a spirit that inspires. Our school presented Christy's family the Huntington Spirit Stick in honor of our friend and colleague. We will love and cherish her memory forever.