EDIT MAIN
1,106,972,371 served
A global movement in 180+ countries
68,241 events registered in 2020
---
What is the Hour of Code?
Hour of Code is a project designed to inspire young people around the world to learn more about computers and programming.
Did you know*...
Computer science is the fastest-growing profession within the science, technology, engineering and math (STEM) field. (*The Bureau of Labor Statistics)
Learning the basics will help students in every career—from agriculture to healthcare. Seventy-one percent (71%) of all U.S. jobs require digital skills. High-skilled computing occupations are the fastest-growing, best-paying, and largest sector of all new wages in the U.S. (*Ohio STEM Learning Network)
Computer science in Ohio
Ohio currently has 13,945 open computing jobs (2.7 times the average demand rate in Ohio). Ohio had only 1,462 computer science graduates in 2017.
The average salary for a computing occupation in OH is $86,642, which is significantly higher than the average salary in the state ($48,220).
*For more statistics and information visit code.org
---
Who participates in HOC?
Students around the world participate in activities during The Hour of Code and Computer Science Education Week!
835,274,092 (that's 835 million students just like you!)
Over 180 countries
45 different languages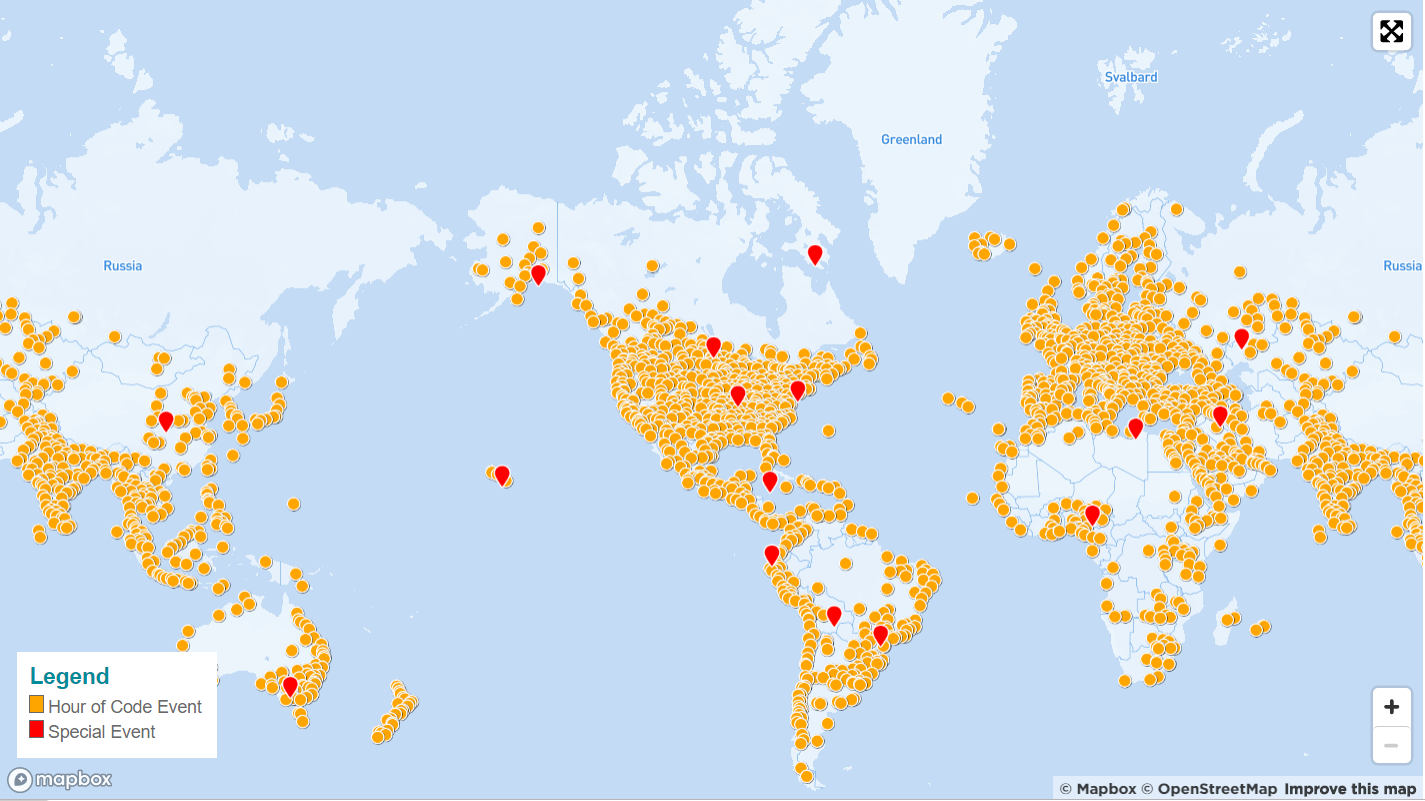 ---
Think you're ready to start coding?
HUNTINGTON ELEMENTARY SCHOOL
Start Here:
Try out Google Holiday Village

HUNTINGTON HIGH SCHOOL & HUNTINGTON MIDDLE SCHOOL
Start Here:
Use this link, watch the video and start coding with Flappy Game!
Hour of Code Flappy Code
Want to try some other block coding activities like Flappy Bird?
Check these out:
Start creating games or write a story
Hour of Code: Play Lab